Allied Blending, LP is developing specialty blends for the dairy, tortilla, and plant-based markets but they didn't start out that way. According to CEO Frederic Schulders, Allied Blending, LP has an interesting back story.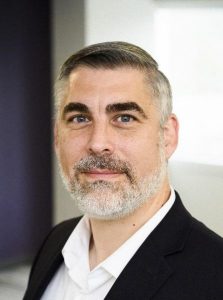 "2011 marked another milestone for Allied as we opened a state-of-the-art research facility at BRDG Park. This facility is dedicated to the development of specialized solutions for dairy and vegan food. And in 2017 we became part of J. Rettenmaier & Sons, located in Rosenberg, Germany, a worldwide leader in food fibers," Schulders said.
Allied Blending, LP has continued to grow, especially in the tortilla market with its BatchPak™ technology. The high-performance technology offers no measuring and no waste, creating consistency, reduced raw material inventory, and elimination of yield loss from raw material weigh-ups. The company's conditioners also reduce cracking and increase the shelf life of the tortillas.
In 1981 Industrial Ingredients, Inc. was formed as a distribution company. A few years later the company added manufacturing capabilities through Mississippi Blending Company, Inc., and with the continued success, expansion began. In 1994, Allied Starch and Chemical was formed as the parent holding company. The growing company once again expanded and acquired Ingredients Unlimited in California and Texas. Finally, in 2006, Allied Blending, LP became the official name of the company.
The company is looking forward to continued growth in the tortilla market as well as its anti-caking technology for shredded cheese and plant-based markets. "We have recently invested additional resources in the Plant-Based category, where we see a strong long-term need for high-quality solutions. For example, we recently introduced PlantWise™, our new plant-based product line which will include products such as sauces, dips, cheese, fish, meat, mayonnaise, salad dressing, sour cream, and more. To accommodate this growth, we are adding over 50% operational capacity at both of our manufacturing facilities in Bell, CA and Keokuk, IA over the next two years."
Although Allied Blending's physical growth takes place outside of 39 North, Schulders' says the company has benefited a lot from being in this district. "Besides the many logistic benefits of 39 North, we feel we are part of a greater vision with incredible access to local resources. It has become a perfect fit over the years, with our focus on plant-based solutions becoming an important part of our development strategy. Finally, interacting with the 39 North, Danforth Center research community, and participating in networking events with other teams have created a very positive culture our employees enjoy a lot."